You are currently browsing the category archive for the 'Christmas' category.
So here is a video of Christmas day with the kids to catch you up. My favorite part is Kayla's dancing that includes much butt shaking and wiggling…enjoy!
…And yes, that is my father that refers to 'Baby Einstein DVD's' as something that would be better to watch while smoking a couple "reefs?"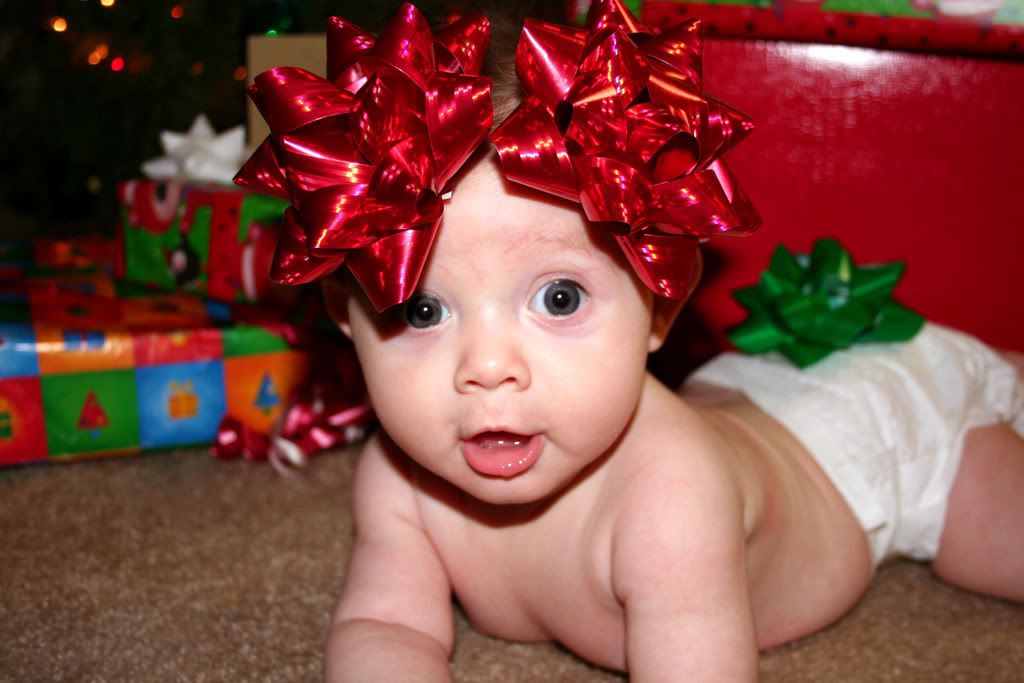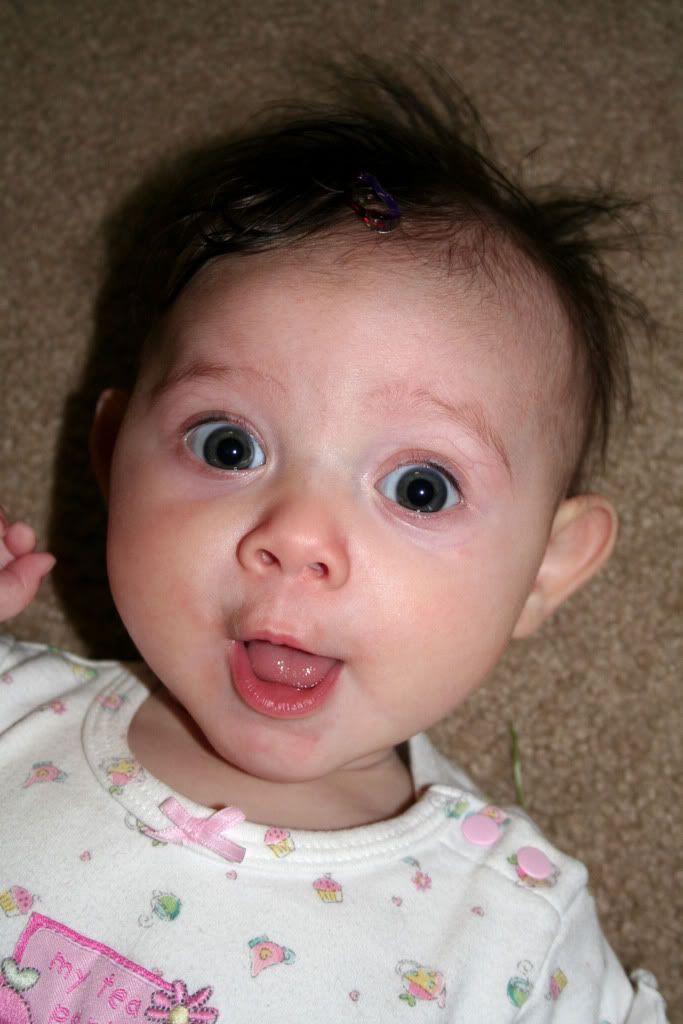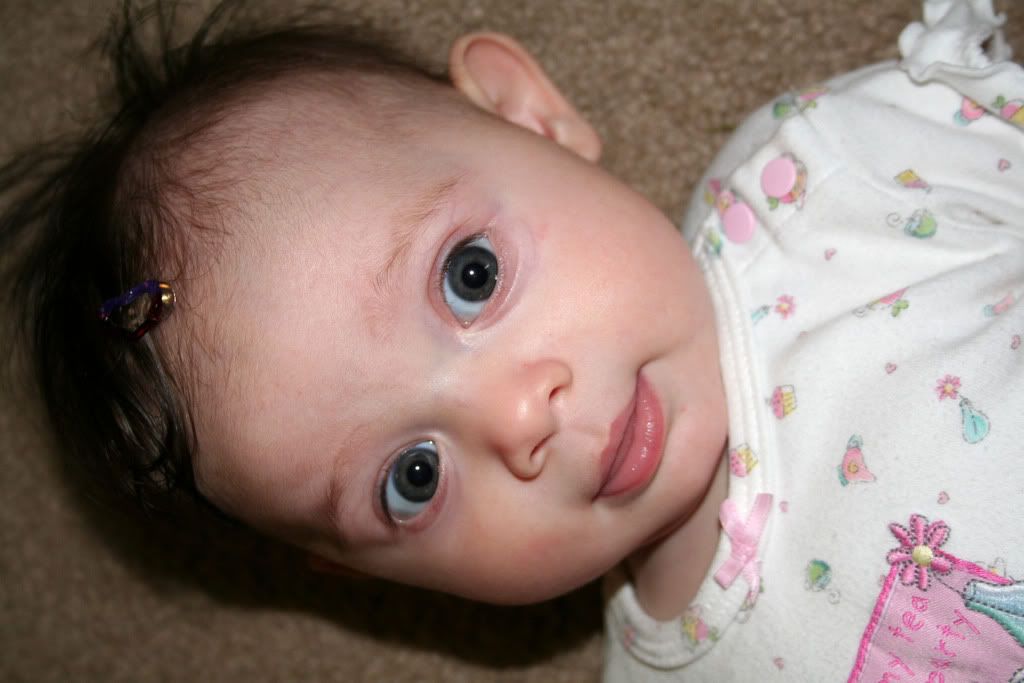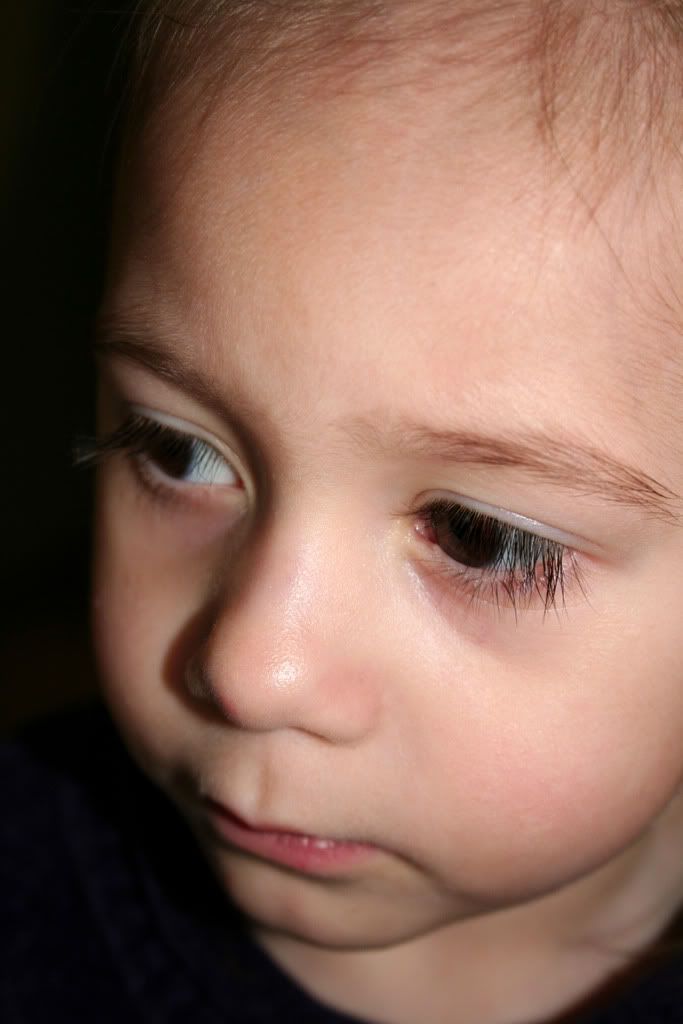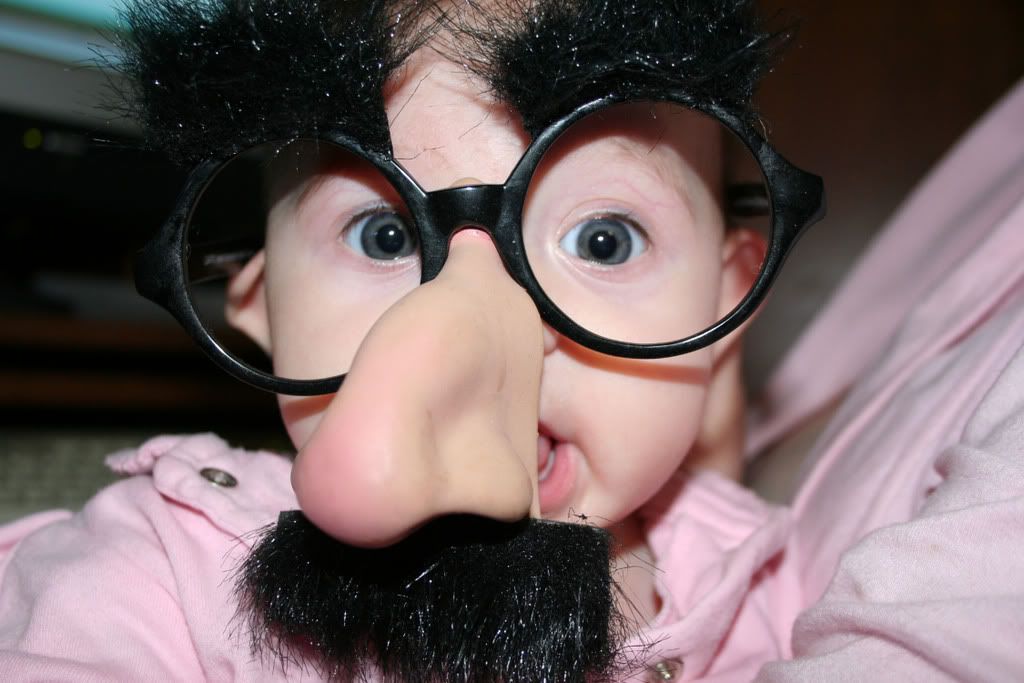 Your Christmas Song Is


I just want you for my own

More than you could ever know

Make my wish come true…

All I want for Christmas is

YouYou only want one thing for Christmas

Love from one special person – and you've got it!
Your Christmas Stocking Will Be Filled With Little Wrapped Presents


You've made Santa a very happy fellow this year.

Don't worry – what happens at the North Pole stays at the North Pole!

What Will Be In Your Christmas Stocking?
You Are a Traditional Christmas Tree


For a good Christmas, you don't have to re-invent the wheel.

You already have traditions, foods, and special things you bring out every year.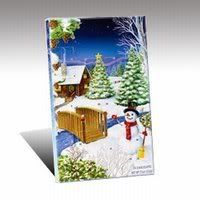 So my mother got my kids one of those Christmas countdown calendars this year, (you know the ones that you open one each day and get a piece of chocolate until Christmas day) I have been letting her open one door every day this month and she loves it.
   Earlier today I left my husband alone to watch the kids while I ran to the store with my sister for groceries. I had the calendar up high where my daughter could not reach it so that she wouldn't get a hold of it and eat every day that was left. I noticed a little while ago that the calendar wasn't where I left it. I was worried and went to look and see if any days were missing. I was relieved to find that only tomorrow's chocolate had been consumed prematurely, but after I thought about it I began to realize that this didn't seem to be the work of a toddler.
A toddler wouldn't have known which one was the 15th to eat it and probably would not have eaten just one.
This leads me to one conclusion; an adult is behind this.
Now, why on earth would my husband decide to eat one of her countdown chocolates? I'm pretty sure that is as close as you get to child abuse (LOL)! What is she going to do tomorrow when there is no countdown chocolate because Daddy ate it?!
After a minute or to I started to realize that this sounded an awful lot like the movie Bad Santa with Billy Bob Thornton who actually (slightly, very slightly) reminds me of an older version of my husband.
…I'm off to mush up any chocolate I can find in the house and shove it into tomorrow's little door. She's got to have something to open tomorrow!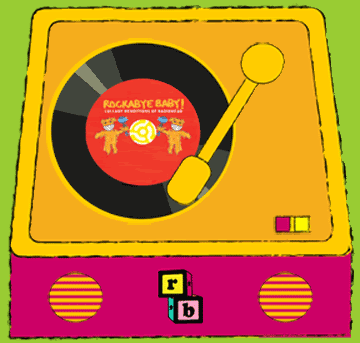 A good friend of mine told me what she was getting my kids for Christmas this year. She said she was buying a CD that had lullaby's of mine and my husbands favorite songs. I asked her what the name of the CD was and she said Rockabye Baby! So I went to their site and thought I would check it out myself.
I am in love! Not only can you impose your music on your tiny tots little ears, but you can do it in a way that you don't blow out their eardrums. Your favorite songs are tuned down to a still recognizable melody, but it's soft and soothing enough that it had my three month-old zonked out in a matter of seconds!
I liked hearing the songs myself. I hope to soon have the whole collection which includes musical renditions of The Cure, Pink Floyd, Led Zeppelin, Metallica, Radiohead, Nirvana, Nine Inch Nails, Tool and The Eagles! Go to their site and check it out, I think this would be the perfect gift for any music lover with a tiny tot!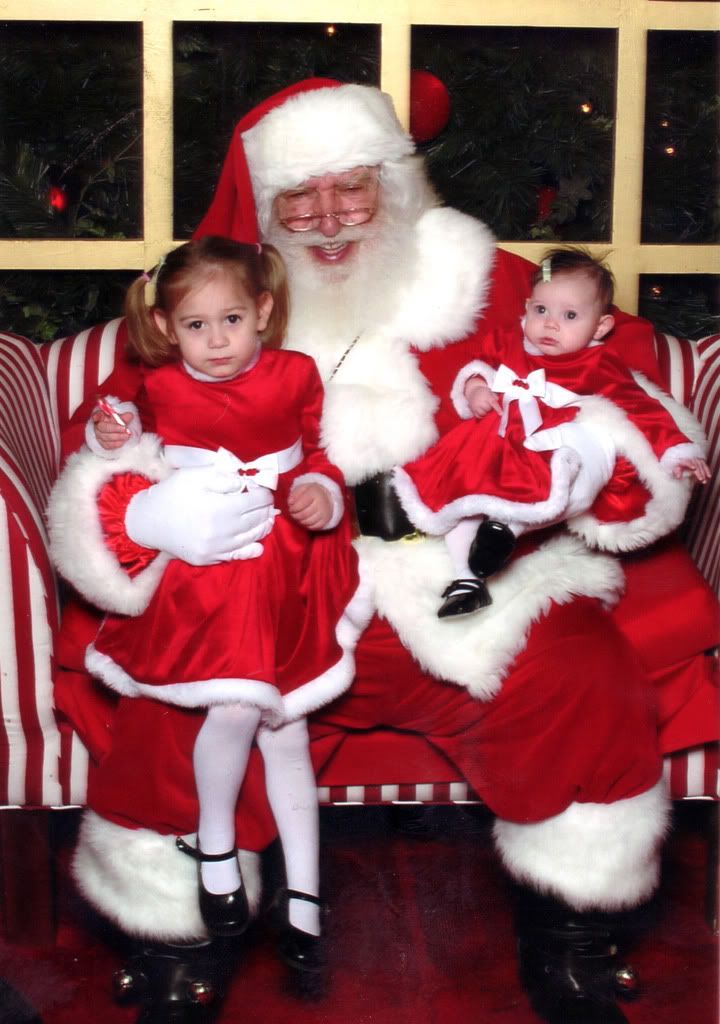 Today we took the kids to get their pictures taken at JC Penney in the mall and with Santa Claus. I love Christmas, but I hate going to the mall at Christmas time. I think next year we won't go to JCPenney's either because we always have such a terrible time. I think we'll try Sears.
We had an appointment for noon, and after waiting for our appointment for 45 minutes, a couple walked in and said "we don't have an appointment, but what is the wait time?" They told them only a few minutes and then called them back before us. I had to go to the front counter and let them know that that just wasn't cool.
Altogether we spent 3 hours in JC Penney's waiting around for everything (and surprisingly it wasn't that busy). But they only had one photographer working so only 20 minutes of that 3 hours was taking pictures and picking out what we wanted.
All in all it was a terrific day at the mall! Yay.
Plus Santa rolled his eyes at us.
At least he was nice to the kids, who, you can tell, aren't too happy to be in his lap.
The worst part of the whole day I would say though, is the fact that our Christmas tree is dead. We watered it, but didn't get a fresh cut on it before leaving the lot. Our poor poor x-mas tree. I want to get another one so bad! I won't let this ruin Christmas!
Thirteen Things I love about the Christmas season!
1. The coldness in the air. I love stepping outside and taking a deep breath of cold air. The sensation reminds me of growing up, with winters of snow and all the happiness my childhood brought.2. The smell of Christmas. The smell of Christmas trees and gingerbread cookies baking, candles and pumpkin pies.3. Buying and decorating a Christmas tree. I love going out out look for your tree and picking out that perfect one. I get really into decorating it and have to have the mood just right!4. The excitement of children as time draws nearer for Santa to come. You can just see the excitement on the children's faces at the mall or on the street. I especially love how excited my daughter gets for Christmas and seeing how much happier she seems the whole month.

5. Hearing Christmas songs. I can't get enough of them and could probably listen to my favorite Christmas song all day long. What is it you ask? Wonderful Christmas Time by Paul McCartney. I guess I heard it so many times growing up it just warms me up inside to this very day. The video is a little hokey but I still love the song!


6. Gingerbread cookies. They are so tasty and smell so good. I love the smell of gingerbread candles as well.

7. Eggnog. Best with brandy, but I enjoy it straight to. I would love to be drinking a cup right now cuddled up next to my hubby watching the Christmas tree (but he's at work!).

8.  The time you get off work. I can't wait for hubby to get his time off. He gets about 16 days off since he works on a college campus. I'm looking forward to spending time with him and the kids getting more time with daddy!!

9. Being with family. Who doesn't love this? Christmas, or not?

10. Buying gifts and seeing the look on peoples faces when they open them. You know the saying; it is better to give than to receive? I love giving. It makes me feel a whole lot better than receiving.

11. Snow. I miss it. I remember waking up in the mornings and looking out the window to see a fresh blanket across everything in our yard. I remember sticking out my tongue towards the sky to catch a snowflake. I want my kids to experience that. I want them to be as happy as I was to throw snowballs at my brother and build igloo's in the snow.

12. Sitting by the fire cuddling with loved ones. I miss this too since I don't have fireplace. Just content in that moment and warm by the fire. (It's the same 70 degrees here in San Diego, all the time. So boring. Very lame. Great if you like the beach though! Me = opposite of beach person.)

13. The joy of the season. Everyone is so happy and it seems as the everyone has a smile on their face! I love that!
Get the Thursday Thirteen code here!The purpose of the meme is to get to know everyone who participates a little bit better every Thursday. Visiting fellow Thirteeners is encouraged! If you participate, leave the link to your Thirteen in others comments. It's easy, and fun! Trackbacks, pings, comment links accepted!
While decorating the Christmas tree Ava decided she was hungry and wanted to be fed. I brought her close to me and began nursing while hubby continued adding ornaments.
Me: I heard that skin-to-skin contact is really good for young babies. It sends some sort of message to their brain, like endorphins or something.
I said tripping over my words, not able to remember where I was going with that…
Hubby: Like e-mails, brain e-mails.
Me: Sure. Like brain e-mails…
…Men.
On a side note, what did I do in life to deserve the elf name "Freckles Blinking Bum?"
Your Elf Name Is…
Freckles Blinking Bum
I love Christmastime. It is my favorite time of year. It has nothing to do with presents for me, just the season. I get excited to hear Christmas songs over and over. I get excited to decorate the tree and hang decorations while we all drink eggnog. I love every day of the month of December. The look on my children's faces when they see what Santa brought them is pretty damn neat as well.
I thought I would put up some pictures of our tree and us decorating. Some are a little blurry because we had the lights off and I didn't grab the tripod but I hope you enjoy them anyway!